Local SEO
One of the best ways to increase your business is by promoting your websites locally, with local keywords and with local packages. We have the best Local SEO packages that will help you to achieve the best result in small period of time by promoting them locally.
Our Local SEO packages include:
- Quality work in low budget.
- Weekly progress report.
- 100% Money back guarantee.
- Quick result.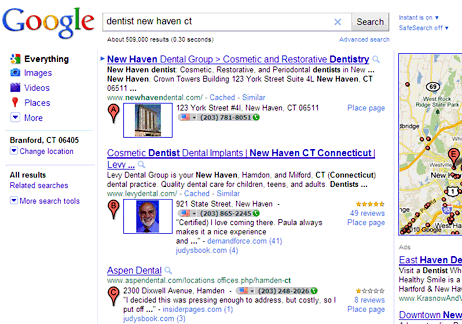 Feature

Starter Local (LOSTR-SEO)
($149/Month)




Standard (LOSTND-SEO)
($249/Month)




Advanced (LOADD-SEO)
($349/Month)



No. of Keywords
10
15
20
Guaranteed Rankings
Upto 40% Google top 10
Upto 40% Google top 10
Upto 40% Google top 10
Competition of Keywords
Below 1,000,000
Below 1,000,000
Below 1,000,000
Keyword theme
1 Group
2 Group
3 Group
Google Adwords PPC Management
− Sponsered listing in Google in Your Target Region (State).
− Banner and Context Ad Display on top sites in tde targeted region.)
X
Free Worth $100 ($50 Worth Click + 50$ worth Management)
Free Worth $150 ($100 worth Clicks +$50 worth Management)
Duration
3 Months
4 Months
5 Months
SEO Audit − OnSite
 
 
 
Dead Link Fixup
√
√
√
Sitemap Updation
√
√
√
Alt Optimization
√
√
√
Density Optimization
√
√
√
Content Optimization
√
√
√
Anchor Optimization
√
√
√
Call Per Action Setup
X
X
√
Conversion Consultation
X
X
√
W3C Validation
X
Home Page*
Home Page*
Google Analytics Setup
√
√
√
Montdly OffSite Optimization
 
 
 
− Niche Directory Submission
25+
50+
75+
− Social Bookmarking
50+
50+
75+
− Press Releases Submission
25+
50+
75+
− Article Submission
25+
50+
75+
− Local Classified Posting
25+
50+
75+
Monthly Content Requirement
 
 
 
Articles
2
3
4
Press Releases
1
2
3
Descriptions
4
6
8
Reports ( Complete Detailed SEO Report with ranking status and work performed)
Bi Weekly
Bi Weekly
Bi Weekly
Support
Chat/Email/Phone
Chat/Email/Phone
Chat/Email/Phone
Price
($149/Monthly)

($249/Monthly)

($349/Monthly)